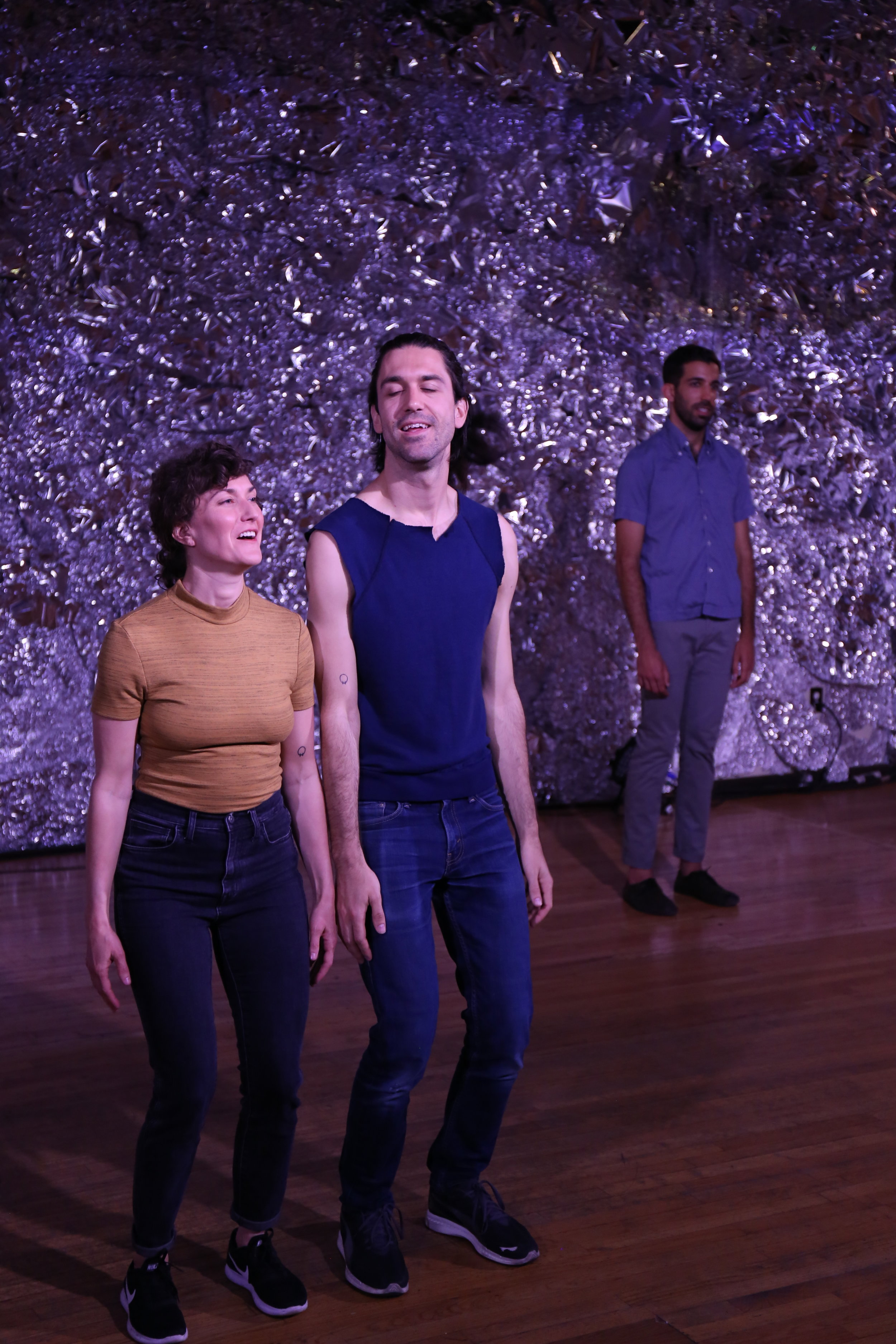 THE TOP (2016)
A No Face Performance Group piece.
THE TOP is an experiment in cultivating intimacy. A performance that takes structural and choreographic cues from both minimalist and pop music, the piece seeks to engage an audience in an honest and open energetic exchange. Using repetition and variation, it creates a period of time in which both nothing much and a whole lot occurs.
Premiere: May 26 -28 at JACK in Brooklyn, NY.
Tours: August 2016, Links Hall, Chicago, IL; May 2017, FringeArts, Philadelphia.
Creation and Performance: Mel Krodman, Jaime Maseda, Iris McCloughan
Design: Andrew Thompson