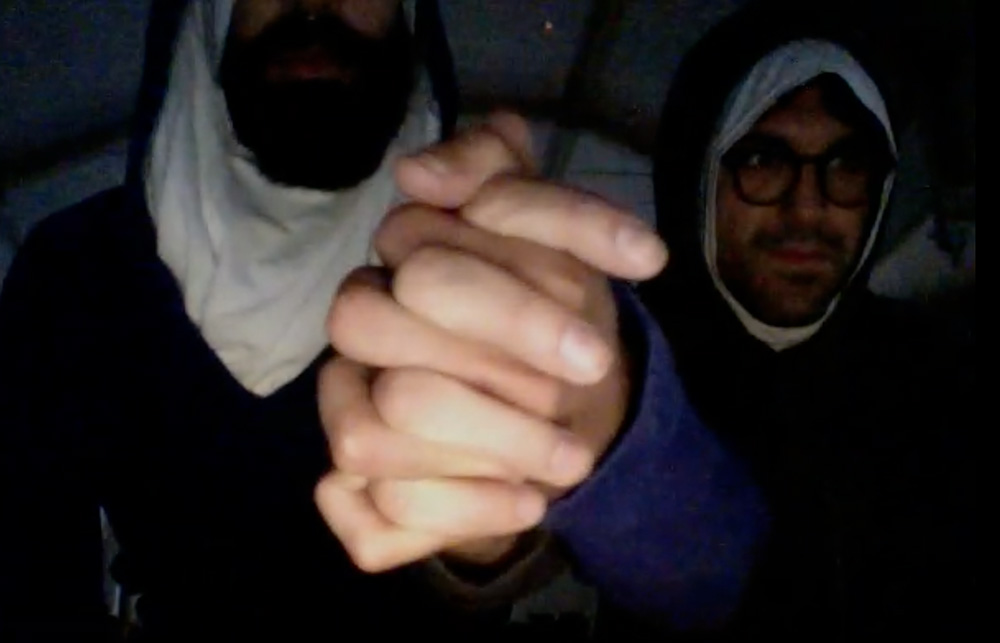 Abbot Adam: Matins/Lauds (2017)
A No Face Performance Group piece.
Abbot Adam: Matins/Lauds is the third piece in the Abbot Adam Cycle, a series of works using the lens of medieval monasticism to examine ideas about purity, devotion, community, desire, and control. Loosely inspired by the Liturgy of the Hours, a system of Christian prayer that was used to structure life in certain medieval monastic communities, each piece in the series will have a radically different form.
Matins/Lauds is a performance practice that seeks to emulate the actual temporal rhythm of monastic life. Taking place from midnight until dawn, the practice explores both the heightened states that can arrive with darkness and sleep deprivation, as well as the comfortable banality that can exist between friends who have lived together for many years. Radically scalable, the practice has been performed privately in many different venues and spaces.
Abbot Adam: Matins/Lauds premiered July 6-8, 2017 at the Barnes Foundation, Philadelphia, PA, in a joint presentation with Philadelphia Contemporary. The first and second performances were broadcast via livestream. The third was open to the public to attend in person.
Creation and Performance: Jaime Maseda and Iris McCloughan
Watch an archived version of the 7/6/17 Livestream below:
Watch an archived version of the 7/7/17 Livestream below:
Material from Matins/Lauds was adapted and performed for an episode of E.S.P. TV, filmed in front of a live studio audience on October 24, 2014 at Vox Populi Gallery, Philadelphia, PA. Watch below: